In the ancient (pre-computer) days of 3D animation, people used
guides
to keep track of where a puppet had been in a prior pose:
With the advent of digital video, this has been pretty much replaced by onionskinning, with the ability to overlay the prior frame with the current frame:
Most computer animation programs support onionskinning:
In Animation:Master, you can set horizontal and vertical guides. They disappear if you aren't perpendicular to the axis they were set on: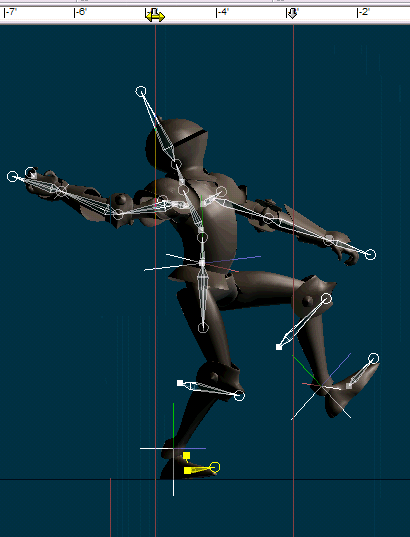 Lacking that, you can always place small generic "marker" objects in your scene to keep track of an object's movement from frame to frame:
It would be
very
helpful if JPatch supported something like this. The simplest would be A:M style horizontal and vertical guides.