Since I don't know if you've had a chance to look at AoI yet, I thought I'd post a screenshot of their bone dialog. It's missing the option to adjust the order of operations, but other than that, it's fairly complete.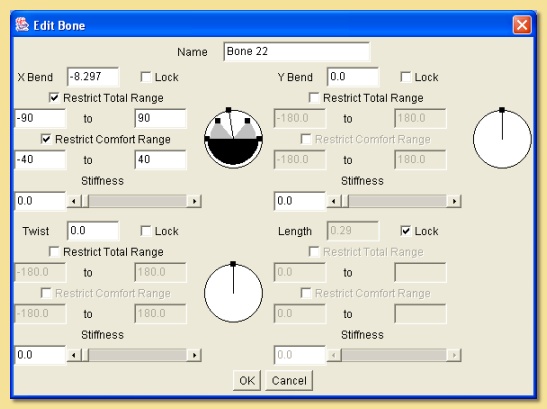 I like the tool that displays the "total" and "comfort" range. I find the layout a bit hard to read; it could use some lines to break it into four different parts.
I see that
Length
is apparently under IK control. I should play around with that a bit and see how it behaves.
Oh, yes - it's missing the
"Don't attach points to this bone"
option.